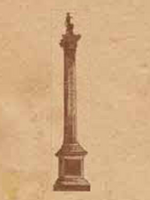 The official centre of London and stage for many gatherings, including tourist markets, New Year's Day celebrations, display of prisoners of war and government rallies. Nelson's Column was recently broken by
Bartimaeus
. It has low spirit activity, except for occasional
imps
posing as pigeons. It has been known for traders to sell overpriced novelty magician items such as plastic wands, amulets and wizard hats in this area.
[1]
Ad blocker interference detected!
Wikia is a free-to-use site that makes money from advertising. We have a modified experience for viewers using ad blockers

Wikia is not accessible if you've made further modifications. Remove the custom ad blocker rule(s) and the page will load as expected.